Tickets N Travel
Airport Security
Best Online Place to Plan a Vacation!


Airport security has changed dramatically since 9/11. In fact all travel has changed and you should be aware of what is expected of you. Not only are you responsible for your own safety, but you should be aware of your surroundings. For most of us, we are law-abiding travelers who have no intention of harming anyone. With millions of people flying every day it is always possible that a terrorist or a criminal is hidden among the masses. Also, many travelers with no intent to cause harm may accidentally carry a hazardous material onto the plane. To avoid these problems, airport security is an important part of any airport. Tickets N Travel wants to help you be prepared of what will be expected of you when traveling. The most important thing that you can learn through all of this is being patient and following all the rules.
Packing For Travel

Before you get to the airport or any transportation area, there are things that you should know about packing your bags. We are going to strictly deal with airline travel, most other transportation stations will have similar rules and regulations. Airlines now only allow one carry-on bag and it must fit in the over head bin or under the seat. Everything else must be check at the ticket counter.

One simple rule of packing, Keep it Simple. Only take with you what you will need to travel; clothes, toiletries, travel documentation and materials. Because of the strict airport security expect to have baggage searched, including unpacked. So keep everything simple, and remember be patient, all of this is for your own safety. Packing Tips


Things not to take
There are a number of items that you cannot carry onto a plane, and many items that can't be packed in your bags, either:

Everyday household items: Finger nail clippers, cigarette lighters, matches, utensils, nail files, razors, scissors, pocket knives, manicure utensils, eating utensils
Explosives: Fireworks, ammunition, sparklers, matches, gunpowder, signal flares
Weapons: Guns, swords, pepper spray, mace, martial arts weapons, swords, knives with blades of 4 inches or longer
Pressurized containers: Hair spray, oxygen tanks, propane tanks, spray paint, insect repellent
Household items: Flammable liquids, solvents, bleach, pool chemicals, flammable perfume in bottles 16 ounces or larger
Poisons: Insecticides, pesticides, rat poison, arsenic, cyanide Corrosives: Car batteries, acids, lye, drain cleaner, mercury
All baggage will go through a number of inspections, including; x-ray machines, scanners, chemical sniffers, and drug sniffing dogs. Do not start or end your travel by not following the simple rules of packing. You do not want to end up in an interrogation room answer questions.

Identification




The first line of security at an airport is confirming your identity. This is done by checking a valid photo ID, such as your driver's license. You will need some sort of valid identification depending on the type of travel you will be doing;
Airport Travel - valid photo ID, such as your driver's license, and you must carry it on you at all times.
Cruise Travel - valid photo ID, birth certificate, with raised certification, passport. After checking in on the ship, they will issue you their own photo ID card that you must carry with you at all times.
International Travel - valid photo ID, Passport and Visa. Obtaining your Passport and Visa may take weeks and should be done before traveling.
Arrival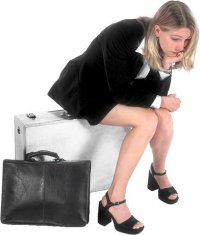 You should allow yourself enough time when arriving to the airport. Gone are the days of running to the gate and jumping on the plane. There are a number of procedures that have to be followed before you are even allowed onto the plane. Allow yourself enough time to; get to the airport, park the car, check-in, go through security, and arrive at the gate before boarding. You should remember the inconveniences in traveling, traffic, flat tire, broke down car, accidents, and other things that can cause you to be late. First, you should arrive at the airport approximately 1? hours before departure, 2 hours if traveling international. Add 30 minutes to your travel time to allow for unseen problems.

Check-in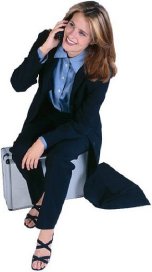 Before you get up to the check-in counter, have all of your documentation ready, including your photo ID, tickets, and have all of your baggage clearly tagged with your identification. During the check-in process, the attendant will verify your travel, check-in your baggage and ask you a couple of security questions:
Has your luggage been in your possession at all times?
Has anyone given you anything or asked you to carry on or check any items for them?
These are very important questions. A tactic used on occasion by terrorists is to hide a bomb inside an unsuspecting person's luggage. Another tactic is to give something, maybe a toy or stuffed animal, to someone who is about to board a plane. That innocent-seeming object may actually be a bomb or other harmful device. Remember you are responsible for your own safety and you should be aware of your surroundings.

Random Safety Checks


The entire perimeter of an airport is secured. A fence restricts access to the runways, cargo-handling facilities and terminal gates. All public access is channeled through the terminal, where every person must walk through a metal detector and all items must go through an X-ray machine.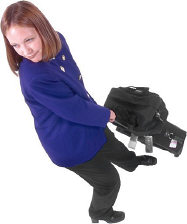 Electronic items, such as laptop computers, video equipment or cameras will be asked to be turned on. This will allow the security officer to verify that the equipment is functioning and not just a box where a bomb or other threatening device could be hidden. Be prepared if you have such an item to spend a little more time be going through the check-in process.

At these check points, random security check will be made on traveling passengers. Most of the checks will be made randomly, but a security officer is watching the passengers to notice any out of the ordinary behavior. You should always act normally. If you are asked to go through a thorough security check, you will be asked to;
Show Identification
Ticket verification
Unpack and search all of your belongings
Go through a more rigorous metal detector test
This is all for the safety of the passengers and yourself traveling. Remember to be patient and follow exactly what you are told. Any resistance will be met with intolerance and you could end up missing your flight.

All A Board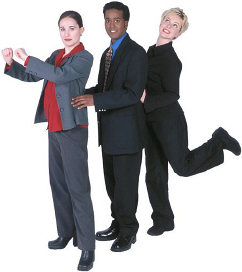 You are at the point of your travel where the end is near. You have everything securely packed, you have your photo ID, you arrived at the airport on time, you made it through check-in and the security check. The only thing left to do is get on board. At this point there will be another security check. The flight attendant that is boarding your plane will ask to see your photo ID and match it to your ticket. Once you are past this point, safely find your seat, store your carry-on, and begin to relax and enjoy your travel.






Word of Caution


Do not carry on a plane a dark sense of humor. Terrorism is a constant and terrifying threat. This means that any mention of certain words, such as "bomb," "hijack" or "gun," can lead to your immediate removal from the plane and quite possibly your arrest, even if the word is said in jest. Everyone who works in aviation, from flight attendants to security personnel, are trained to react immediately to those words.





Travel Planning Needs
Passports & Visas Planning Checklist Weather Reports
Road Maps U.S. Government Travel Warnings Currency Exchange
Airport Security Bikini Pictures Travel Calendar Travel Insurance




Tickets N Travel
Saving You Time and Money in Planning Your Next Vacation!