Tickets N Travel
Travel Italy
Best Italy Vacation Packages On-line!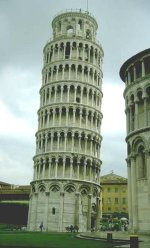 Italy is home to ski resorts and near-tropical vacation beach havens. Visit ancient, legendary ruins and dazzling, modern skyscrapers. Beyond eternal Rome, fabled Florence, and glorious Venice, consider the lush rolling hills of Tuscany, compact hilltop villages of Sicily, elegance of Milan, and soft sea breezes of the coastal and lake district resorts. From the awesome Colosseum to Michelangelo's David, from Miuccia Prada fashions to gnocchi alla parigina, you'll savor every minute of your Italian vacation!
Travel Italy and find its romantic lure, seductive beauty, and enchanting power. Vacationers, and some of history's most prolific painters, writers, sculptors, and composers, have agreed for hundreds of years that Italy, and its inherited natural bounty, is the most beautiful and most inspiring place in Europe. Resting atop the warm Mediterranean and fastened to Europe by snow-capped Alpine peaks, Italy invokes the passions of star-crossed lovers, while representing the absolute power of church and empire and the refined grace and brilliance of classical art, architecture, and music.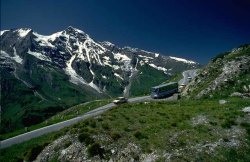 Italy is more! Fine wine, great food, and shopping to remember your experience. Just as ancient Rome was famous for its well-constructed roads, modern Italy is infamous for its meandering yet scenic highway network, complete with flashy cars, excessive speeds, and unexpected tolls.
The magnificence of Rome, the beauty of Florence, and the allure of Venice will inspire you as much as the paintings, sculpture --
Click Here
Travel Italy!
Romance, Beauty and History.
---
Travel Europe By Train
One of the easiest ways to see as much of Europe as possible is by train. From high-speed trains traveling through many countries, including the heralded Eurostar, to to the romantic trains through the countryside. And the Channel Tunnel now provides an easy link between Britain and France and the rest of Continental Europe.
Click Here
Be a European Travel Expert and Travel By Rail!
Travel Planning Needs
Passports & Visas
Planning Checklist
Weather Reports
Road Maps
U.S. Government Travel Warnings
Currency Exchange
Airport Security
Bikini Pictures
Travel Calendar
Travel Insurance
Tickets N Travel
Saving You Time and Money in Planning Your Next Vacation!