Tickets N Travel
Travel Paris
Best Paris Vacation Travel Packages On-line!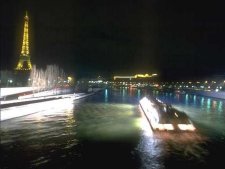 Welcome to Paris, one of the world's most popular vacation destinations! Paris is where you'll find the Eiffel Tower, the Louvre, and Leonardo's Mona Lisa. The city has dominated the political, artistic, and intellectual life of France since the kings made it their capital in the 12th century.
Travel Paris and see such sites as the Arc de Triomphe and the Eiffel Tower. Avenues-such as the famed Champs-?lys?es-are lined with trees, fountains, and gardens. The city's Left Bank, known as Rive Gauche, is considered to be its intellectual heart, and includes the famed Sorbonne University, chic neighborhoods, and the renowned Latin Quarter. The Right Bank, known as Rive Droit, is home to businesses, elegant shops, the Louvre, the Eiffel Tower, the Arc du Triomphe, and much more.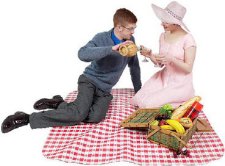 Paris offers many restaurants, from superlative three-star eateries as rated by the Michelin Guide, to very Parisian-style brasseries, to friendly family places off the beaten path. Vacationers can also enjoy simple dining in any cafe around town. Wake up with a cup of robust coffee and a breakfast croissant. At lunchtime, pick up some p?t? and a French baguette, and have an impromptu picnic on a nearby park bench. Share some crumbs with the pigeons, and celebrate the "moveable feast" that is Paris. Getting around is easy, The M?tro, the pride of Paris, is the safe, clean, and efficient subway system in Paris.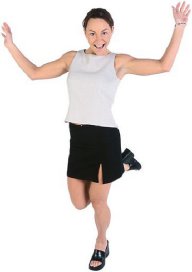 Experience the best of the "City of Lights" with a popular Paris vacation --
Click Here
Travel Paris!
Beauty, History, Fabulous Food, and Cosmopolitan Excitement!
---
Travel Europe By Train
One of the easiest ways to see as much of Europe as possible is by train. From high-speed trains traveling through many countries, including the heralded Eurostar, to to the romantic trains through the countryside. And the Channel Tunnel now provides an easy link between Britain and France and the rest of Continental Europe.
Click Here
Be a European Travel Expert and Travel By Rail!
---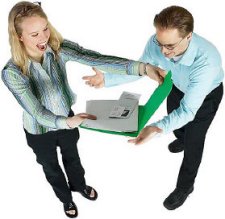 Discover the exciting products and services offered to you on your next Paris Vacation --
Click Here
Conciergerie Services!
One Stop for Museums, Cabaret Shows, Sightseeing, Romantic Dining and much much more!
Travel Planning Needs
Passports & Visas
Planning Checklist
Weather Reports
Road Maps
U.S. Government Travel Warnings
Currency Exchange
Airport Security
Bikini Pictures
Travel Calendar
Travel Insurance
Tickets N Travel
Saving You Time and Money in Planning Your Next Vacation!