Tickets N Travel
Cancun Vacation
Best Cancun Vacation Package On-line!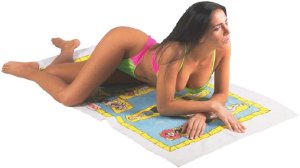 Cancun is Mexico's most popular destination. With its crystal blue waters, white sand beaches, sporting activities, and nonstop nightlife, Cancun provides everything you need for the perfect vacation.
Warm white sand beaches, crystal indigo seas, romantic Caribbean nights, world-class hotels, restaurants and nightlife, a vacationer's paradise. Choose from sporting activities like; fishing, diving, snorkeling, parasailing, wind surfing, jet ski's and other water sports, to tennis, beach volleyball and golf. Visit the Mayan temples and archeological sites dating back thousands of years. Shop at the many souvenir shops and malls in the "Tourist Zone." Be part of the nightlife where you can enjoy the elegance of fine dining or become a party animal in one of the many nightclubs. A fishing village of 120 people as recently as 1970, it's now a city with a resident population of half a million and receives almost two million visitors a year.
Cancun Hotels - Airfare - Rental Cars - Trip Planning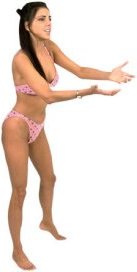 Cancun Vacation!
Crystal Clear Waters, Coral Reefs, Perfect Beaches, and Exhuberant Nightlife!
Begin enjoying Cancun and the calming effects that seem to instantly relieve the tensions of everyday life --
Travel Planning Needs
Passports & Visas
Planning Checklist
Weather Reports
Road Maps
U.S. Government Travel Warnings
Currency Exchange
Airport Security
Bikini Pictures
Travel Calendar
Travel Insurance
Tickets N Travel
Saving You Time and Money in Planning Your Next Vacation!