Tickets N Travel
Latin America
Best Latin America Vacation Packages On-line!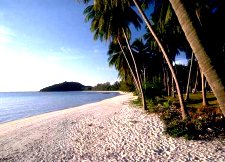 Belize, nestled between Mexico and Guatemala, offers an irresistible mix of tropical forests, majestic mountains, mysterious ruins, enchanting cayes, and the longest barrier reef in the Western Hemisphere!
Costa Rica continues to attract more vacationers every year. This small, Central American is surrounded by its natural beauty and luscious national parks, Visit its exciting volcanoes, unsurpassed beaches, and its rafting, surfing, scuba diving, sport fishing, and world-class golf. Vacations in Costa Rica offer something for everyone.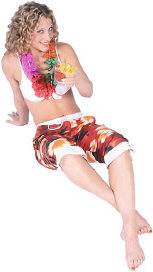 Venezuela is your destination for adventure! From sophisticated cities to spectacular Angel Falls to emerald-green hills filled with over 500 species of orchids, Venezuela offers diversity and beauty. Experience the Andes, unspoiled jungles, Caribbean beach resorts, and cosmopolitan Caracas-all in one unforgettable vacation!
Discover the great museums, exciting nightclubs, and designer boutiques of fast-paced Caracas. Ride the highest cable car in the world at Mer?da, "roof of Venezuela." Catch a glimpse of exotic wildlife, from condors and giant otters to anacondas.
Brazil is the largest country in the Western Hemisphere and the 5th largest in the world. Touching all but 2 South American countries, Brazil covers half the continent and boasts 4,600 miles of coastline. The 4,000-mile-long Amazon River, the planet's greatest collection of prehistoric rock art, and the famous Carnival of Rio beckon visitors from around the globe.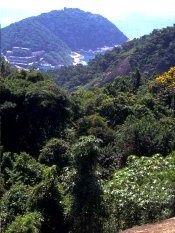 From the southeast coastal hot spots of S?o Paulo and Rio de Janeiro to the Pantanal region in the west, and from the launchpad of Amazon expeditions in northern Manaus to the dramatic Iguass? Falls in the south, Brazil is home to some of the world's most fascinating natural wonders, most enticing culture, and most captivating people.
Sophisticated Buenos Aires is a city that looks like it's been plucked right out of Europe. Its residents take great pleasure in strolling the plazas, parks, and tree-lined avenues of this "Paris of Latin America." Shop in the city's famous Florida Street pedestrian mall. Visit Cathedral Metropolitana, final resting place of General Jose? de San Mart?n, who led the fight for Argentina's independence. Visit Teatro Col?n one of the world's greatest opera houses, and Museo Nacional de Belles Artes, you'll find works by Argentine artists, along with those of Renoir and Monet.
Rio de Janeiro, Belize, San Jose, Sau Paulo, Buenos Aires, Caracus and many more cities, plan now ---
Hotels - Airfare - Rental Cars - Trip Planning
Latin America!
From the Majestic Beaches and Crystal Blue Water, to the Rain Forest and Rivers, What is your Pleasure!
Travel Planning Needs
Passports & Visas
Planning Checklist
Weather Reports
Road Maps
U.S. Government Travel Warnings
Currency Exchange
Airport Security
Bikini Pictures
Travel Calendar
Travel Insurance
Tickets N Travel
Saving You Time and Money in Planning Your Next Vacation!